WIN The Rewards Card
This is the new face of rewards. This is the fusion of meaningful customer interaction with intelligence. This is you reaching out to your customer.
A New Day: Redrawing Reward Boundaries
The WIN Card delivers real rewards for real loyalty. With every shopping trip, your customer establishes your store's currency that grows in their rewards account. Your customer will be able to realize their reward with your store's Reward Check mailed to them twice a year. Simple. Effective. Valuable.
Rewards, loyalty, drivers. Clichéd and tired? Only in their present form. With the WIN Card, rewards and loyalty are perfectly balanced, and that balance will drive sales and customer satisfaction.
Your customers desire rewards, but only if they are meaningful and tangible. It's time to make a real reward.
Price Agnostic: Compelling replaces Mandatory
Traditional grocery cards are mandatory for shoppers to receive best pricing or store specials. Not so with the WIN Card. Every shopper receives the same valuable shopping experience. For the exact same market basket, Ms. Jones and Ms. Smith have the same register total. The only difference being that Ms. Jones, as a WIN Cardholder, receives earnings into her WIN account. The result? No more arm twisting, replaced instead with a pleasant surprise and delight when the reward arrives home.
Instead of mandating that your customers carry a card, you will now have a compelling and friendly reason for customers to become part of your loyalty program.
Intelligent Intelligence:
Let's Make Sense. Data does not necessarily mean intelligence. When we say intelligent intelligence we mean it. With so much data rushing from the WIN Card, our analysts calculate and observe what the data is telling us. From our observations, we deliver to you in a concise and meaningful format, not only our observations but also our recommendations. Certainly, we provide you with detailed reports demonstrating buying behavior, migration, frequencies, segmentation, and a myriad of other analytic findings. More importantly, we provide the synopsis of all these reports in a format that is actionable for your business needs.
We want you to use us, we are here for you.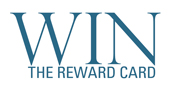 ---
Seaside Market Rewards Card: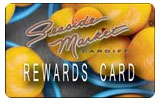 Seaside Reward Status Email: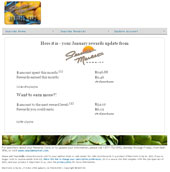 Seaside Reward Promo Email: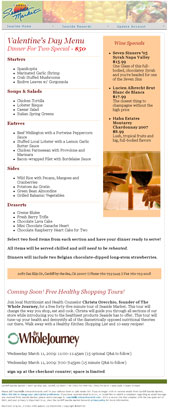 Let's Talk
Confidence is Key
One element too many programs lack is confidence. The WIN Card is all about confidence: confidence in your brand; confidence in your stores; confidence in your people; and confidence in your rewards product.
To remind the customer of your confidence, we generate two WIN Card emails a month. One takes place at the start of the fourth week of the month (typically the slowest week of the month) informing the cardholder of their shopping to date—and more importantly their rewards to date. Everyone wants to be apprised of their rewards status, especially when higher rewards are just one shopping trip away.
The second email is determined with your marketing team based on your ad schedule, promotions, etc. We sit down with you and plan out your year, and in doing so guarantee that your message is loud and clear.

Engineering
IT Matters
ESI has developed the WIN Card with you in mind. ESI engineers work with your POS systems to create a seamless and elegant solutions to card tracking. We swim in a big pond; ESI already processes in excess of $2.4 Billion in customer transactions. We know timeliness, systems, data capture and transaction reporting.
Affordable
The WIN Card doesn't break the bank, it builds the brand.
Loyalty programs are not free, but they should never embarrass the bottom line. By keeping costs in line, we have designed the WIN program to ensure your investment is profitable and sustainable. ESI engages our prospects in all areas of the costs and benefits associated with WIN. Transparency is key to building a solid relationship, and to this end we reject any ambiguity as to the ROI the WIN Card brings to your business.